These corbels are truly unique in design and function. Primarily used in decorative applications urethane corbels can make a dramatic difference in kitchens, bathrooms, entryways, fireplace surrounds, and more. This material is also perfect for exterior applications. It will not rot or crack, and hold up to the natural elements. It comes to you factory primed and ready for your paint, faux finish, gel stain, marbleizing and more. With these corbels, you are only limited by your imagination.

---

---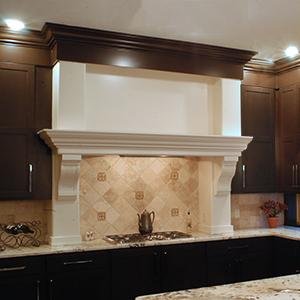 Adds Instant Value
Looking for a cost effective and quick way to add value to your kitchen? Dress up your range hood with paint-ready polyurethane corbels that add the perfect amount of architectural detail.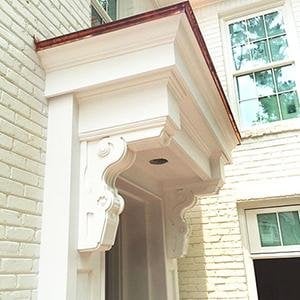 Easy Entry Accent
In place of posts or columns, large exterior-grade polyurethane bracket give your small portico a beautiful architectural aesthetic. With dozens of designs and sizes to choose from, you will find the perfect bracket for your entryway.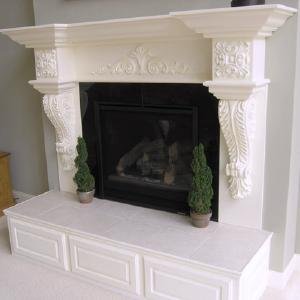 Fireplace Corbels or Surrounds
Add the perfect ornamentation to your fireplace with detailed polyurethane millwork, like these beautiful acanthus leaf corbels. Pair them with leaf onlays and rosettes for a cohesive and complete look.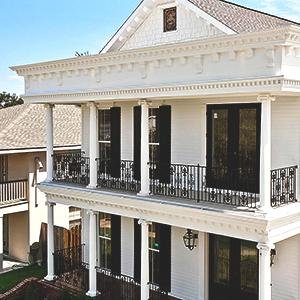 Perfect for the Exterior
Want to make a dramatic statement, but are on a budget? Add polyurethane corbels under your home's eave for a high-end architectural look that will add instant value to your house.
---

---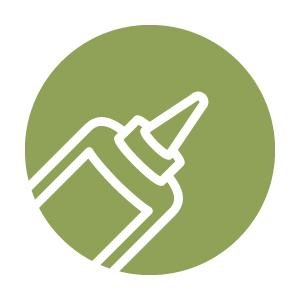 Glue It
Apply construction adhesive to the back of the item and push it in place.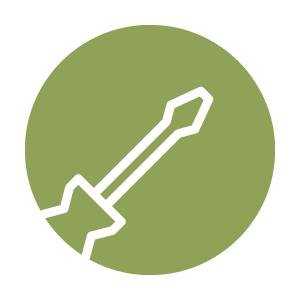 Fasten It
Fasten the item in place using screws or finishing nails.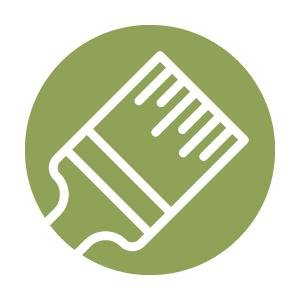 Paint
Finish the item however you'd like and you're finished!