Our sturdy medallions are made of the highest quality material, for a fraction of the cost of traditional plaster or wood. Our green, environmentally friendly material can be painted, gel stained, marbleized or faux finished making it ideal for a variety of interior and exterior applications. Easy installation using common woodworking tools and adhesive, provides a dramatic change with instant elegance and personality. Add luxury and attractiveness to an average ceiling fan, uninspiring light fixture, or get creative by mounting them on the wall for an innovative look. We offer two-piece ceiling medallions for ease of installation and abstract design options as well. With more than 400 styles to choose from and simple installation we are sure to have the perfect medallion to inspire a new project for the designer in you.

---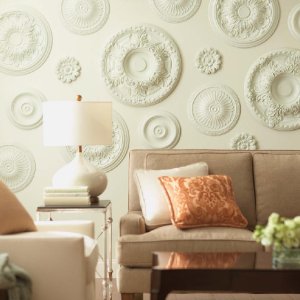 Adds Instant Value
You are only a few short steps from transforming the look of your room. Medallions are one of the few products that can accentuate a wall, ceiling, or fixture with very little work.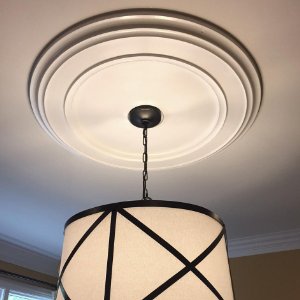 Installs With Ease
Made out of a lightweight and versatile composite material you'll have no problem installing this medallion, no matter what your application is.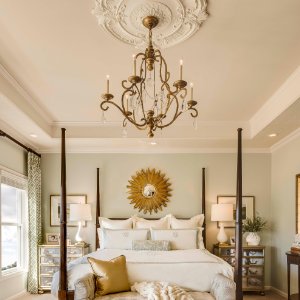 Beautiful & Timeless Design
With both traditional and modern designs available, one of Ekena's medallions is sure to compliment your light fixture, ceiling or simply express your personal style.
---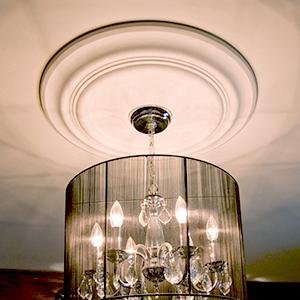 Fixtures
The most classic way to use a medallion is paired with a fixture or chandelier. It takes the look of elegance to the next level at a low cost and with easy installation.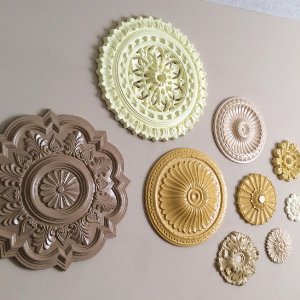 Wall Decor
A new and exciting way to use medallions is as wall decor. By painting them complimentary colors it will take your wall to a new category and is sure to turn some heads.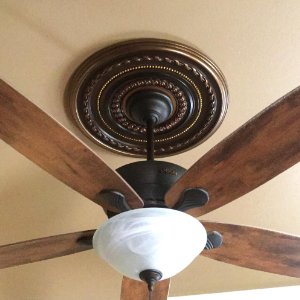 Ceiling Fans
Ceiling fans offer both design and function to a room but rarely do they have a stylish canopy. By installing a ceiling medallion you'll enhance the look and style of the room.
---

---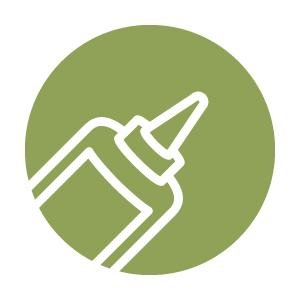 Glue It
Apply construction adhesive to the back of the medallion and push it in place.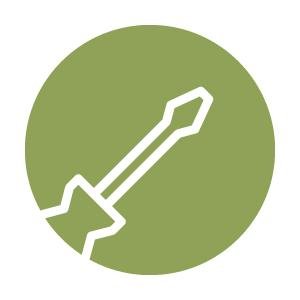 Fasten It
Fasten the medallion in place using screws or finishing nails.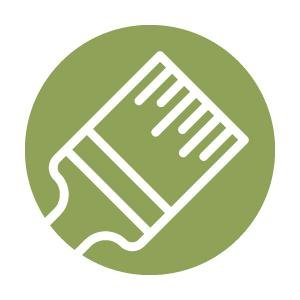 Paint
Finish the medallion however you'd like and you're finished!