Our ceiling medallion collections are modeled after original historical patterns and designs. Our artisans then hand carve an original piece. Being hand carved each piece is richly detailed with deep relief, sharp lines, and a truly unique touch. That master piece is then used to create a mould master. Once the mould master is created we use our high density urethane foam to form each medallion. The finished look is a beautifully detailed, light weight, solid construction, focal piece. The resemblance to original plaster medallions is achieved only by using our high density urethane and not vacuum formed, "plastic" type medallions. - Medallions can be cut using standard woodworking tools to add a hole for electrical or a ceiling fan canopy. - Medallions are light weight for easy installation. - They are fully primed and ready for your paint. If you have any questions feel free to ask. These are in stock and available for immediate shipment.

---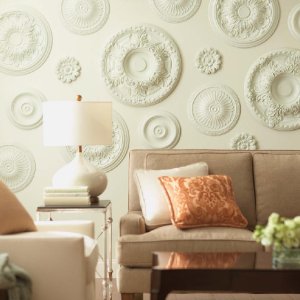 Adds Instant Value
You are only a few short steps from transforming the look of your room. Medallions are one of the few products that can accentuate a wall, ceiling, or fixture with very little work.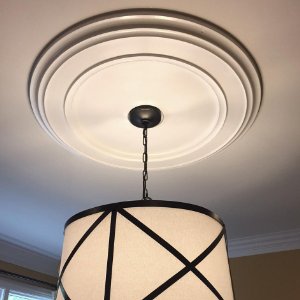 Installs With Ease
Made out of a lightweight and versatile composite material you'll have no problem installing this medallion, no matter what your application is.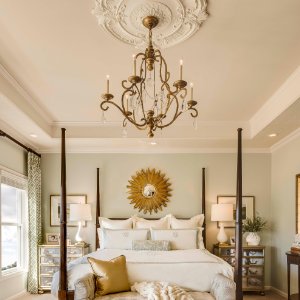 Beautiful & Timeless Design
With both traditional and modern designs available, one of Ekena's medallions is sure to compliment your light fixture, ceiling or simply express your personal style.
---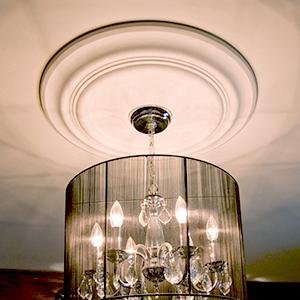 Fixtures
The most classic way to use a medallion is paired with a fixture or chandelier. It takes the look of elegance to the next level at a low cost and with easy installation.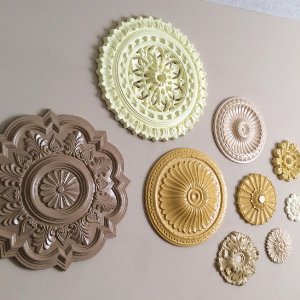 Wall Decor
A new and exciting way to use medallions is as wall decor. By painting them complimentary colors it will take your wall to a new category and is sure to turn some heads.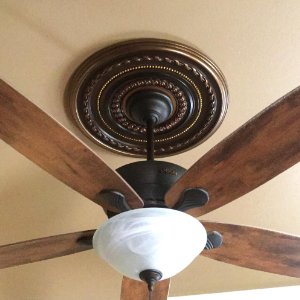 Ceiling Fans
Ceiling fans offer both design and function to a room but rarely do they have a stylish canopy. By installing a ceiling medallion you'll enhance the look and style of the room.
---

---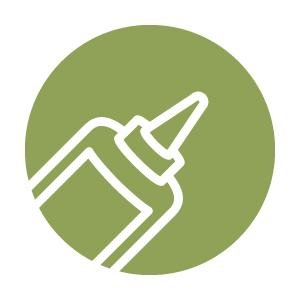 Glue It
Apply construction adhesive to the back of the medallion and push it in place.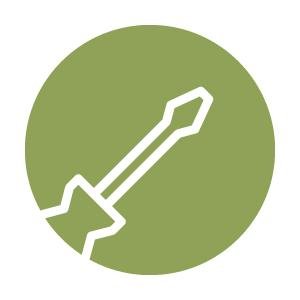 Fasten It
Fasten the medallion in place using screws or finishing nails.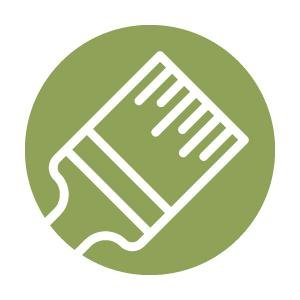 Paint
Finish the medallion however you'd like and you're finished!