Installation is a breeze with pre-drilled holes. Stainless steel meets the demand for urban, industrial, or refined farmhouse style and decor. Stainless steel provides lasting, sturdy support with stunning appeal and is also ideal for wet areas, as it is corrosive resistant. Instantly upgrade a room with impressive open shelving or modernized under-cabinet support. Create a striking contrast against dark wood or paint. Design with your personal style in mind and bring joy to your space with the largest collection of stainless-steel brackets available in the marketplace today.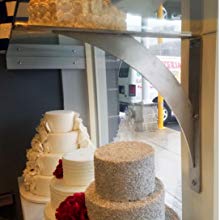 Shelves
Built out of heavy duty steel and professionally powder coated, our brackets are designed for load bearing applications such as commercial environments, stone countertops, benches or free floating desks.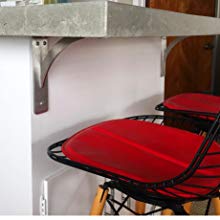 Countertop Support
These countertop support brackets are specifically designed for granite or other heavy solid surface applications. The brackets can be mounted directly to a stud, masonry or used with a backing plate.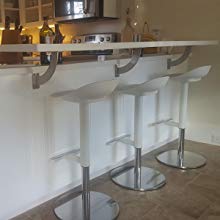 Bar Brackets
These are not your typical over-the-counter brackets. The factory drilled holes are 1/4" diameter for easy installation. They come in convenient sizes and an array of beautiful powder coat colors for visible applications.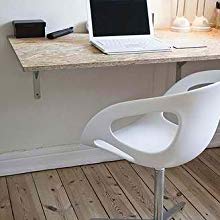 Desks
Maximize space with our sturdy and durable brackets making the most of your layout. With so many unlimited uses, our brackets are perfect for that modern industrial look in a storefront, living room or office.