Sales Support
1-888-573-3768
Option 2
Monday - Friday 6am-6pm PST
Customer Service
1-855-965-1400
24x7
Live Chat
Option 3
Monday - Friday 6am-6pm PST

Idea Gallery
---
Get inspired and browse through our 1,000's of project ideas. Most of the projects in the gallery were submitted by DIY'ers just like you. Take a look and get inspired.
Idea Gallery

CAD files
CAD files in .dwg and .dxf file formats can be found on each product page, when available. We also offer some grouped CAD files you can download below.
---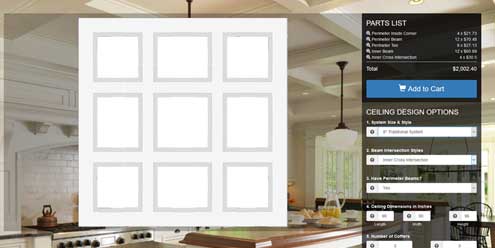 Coffered Ceiling Designer
Coffered Ceilings have traditionally taken a fine carpenter to install. Not anymore. We have made the planning, products, and installation a beautiful DIY project. If you can install mouldings, you can install our coffered ceiling system.
Get Started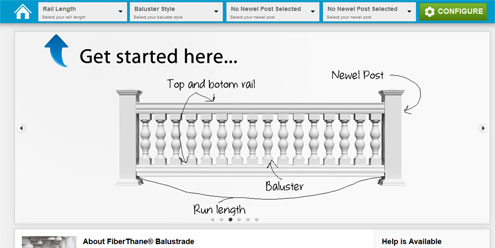 Balustrade Designer
Make ordering balustrade easy with our beautiful balustrade designer. Check out our collection of baluster options, enter your dimensions, and get a full specification sheet of each individual run, as well as, a parts list for your project.
Get Started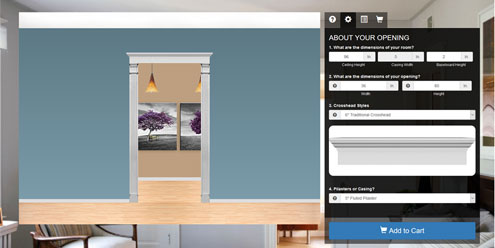 Crosshead & Pilaster Designer
Easily visualize how crossheads and pilasters can come together and make a dramatic difference to your entryway. Crossheads can be used around doors, windows, and transition entrys between rooms. Easily add a WOW factor to your home.
Get Started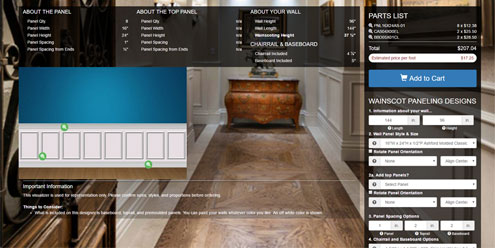 Wainscot Paneling Designer
Discover the variety of wainscot paneling styles and combinations you can use to get that perfect look. You simply need the length of each section you would like wainscotting, and our designer will do the rest.
Get Started